About CodeBlue Meds
CodeBlue Monitoring Service is a FREE service from Medical Purchasing Solutions, LLC (MPS).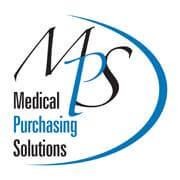 MPS is an independent physician sales company that supplies pharmaceuticals and drug alternatives to Cosmetic Surgeons, Plastic and Reconstructive Surgeons, General Surgeons, Maxillofacial Surgeons, Anesthesiologists and General Practitioner facilities.
We developed the CodeBlue Monitoring System to help our clients track the expiration dates of each expiring item in their emergency kits. We alert them when it's time to replace the meds and can automatically send replacements before they expire.
Not only does this save our clients time & money, it also helps keep their facilities in compliance with local laws.
Don't get caught with expired emergency meds.
Use the links below to call or email us and request your free CodeBlue account today. It only takes a few minutes.
Need an Emergency Kit? Have a look at our VitalertKit™ Medical Emergency Kit.